One-Click Installs
There are a couple of ways to download PrestaShop and upload it to a server. Some hosts offer scripts that automatically download and install the latest version of PrestaShop. If such a tool is unavailable, PrestaShop will need to be manually uploaded to the server using File Manager. Learn more about File Manager here.
Note: This guide was created using a website hosted by Just Host. Other hosts may look different or have different options.
Automatically downloading PrestaShop
Log in to cPanel and then click on the One-Click Installs icon in the Website section near the top.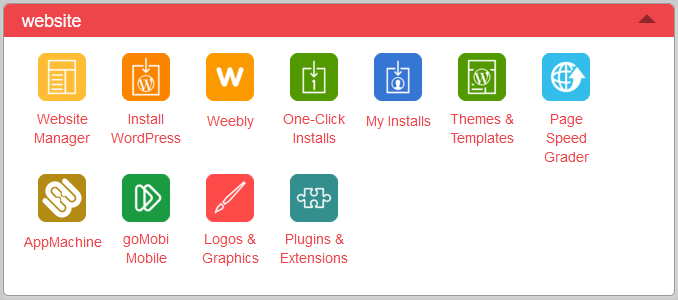 Scroll down to the eCommerce section and then click the PrestaShop logo.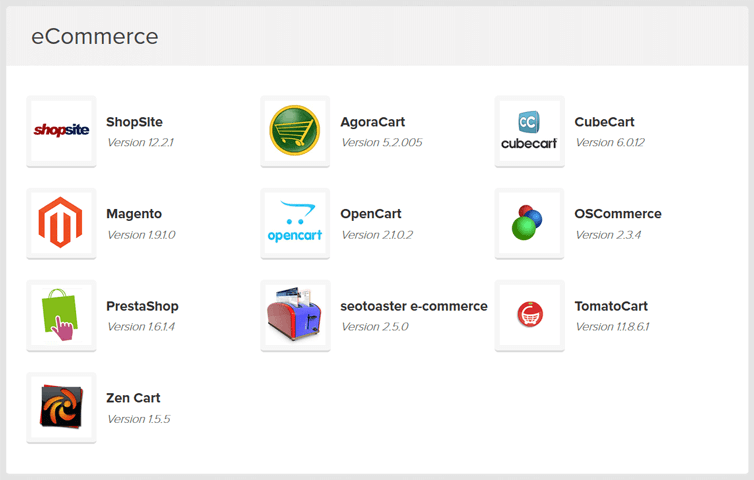 Click the "Install" button to automatically install a new instance of PrestaShop. If you've previously installed PrestaShop manually on your server, you can click the "Import" button to allow it to be automatically managed by the script.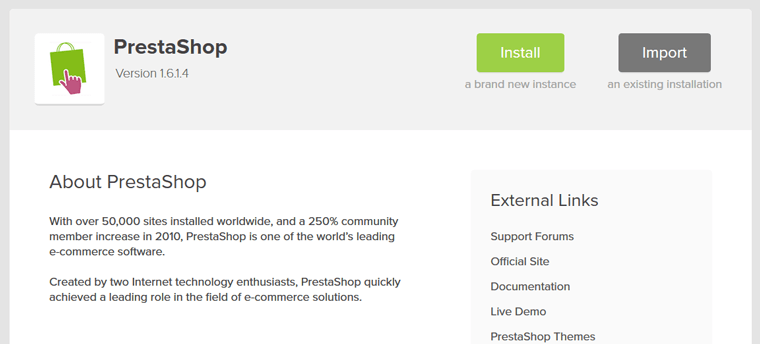 After clicking the "Install" button, choose the domain to use. By default, PrestaShop will be installed to the root directory, but a subdirectory can optionally be entered to install PrestaShop into a subdirectory. When done, click the "Check Domain" button.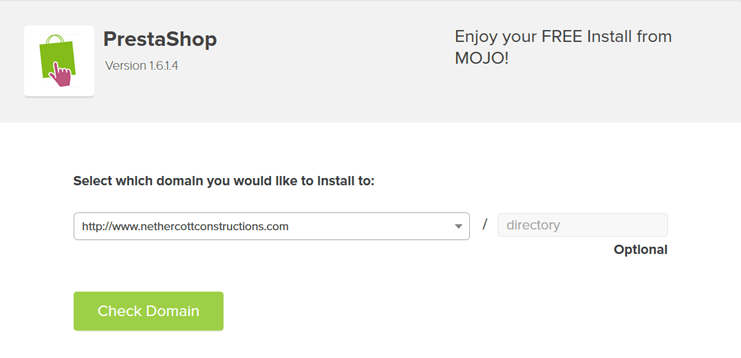 If the domain name and subdirectory are valid, the "Last step" page will display. Tick the "I have read the terms and conditions of the OSL3" checkbox to enable the installation to continue. The "Change Install Location" button can be used to go back and change the domain name and subdirectory if needed.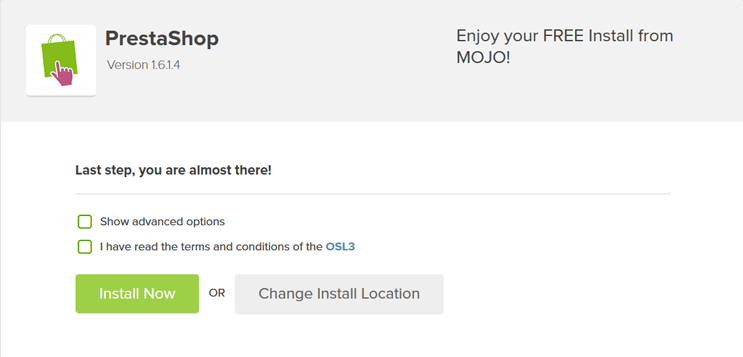 The installer will choose a shop name, username, email address and password by default. Tick the "Show advanced options" checkbox to change these defaults. Enter the shop name, first and last name of the person who will be the administrator and the email address and password that will be used to log in to the Back Office.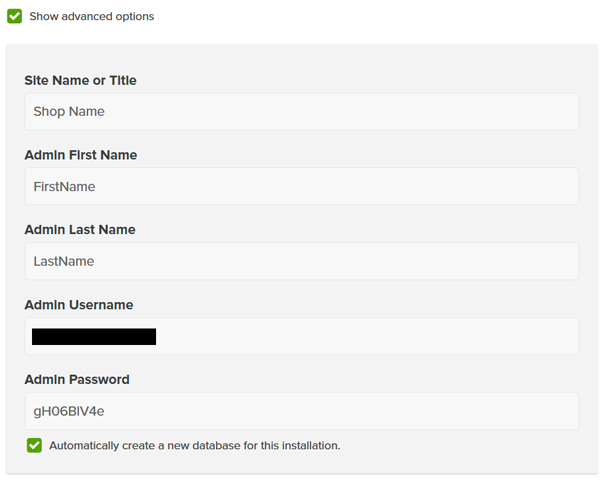 By default, the installer will create a database for PrestaShop. If a database has already been created, untick "Automatically create a new database for this installation" and then enter the database details.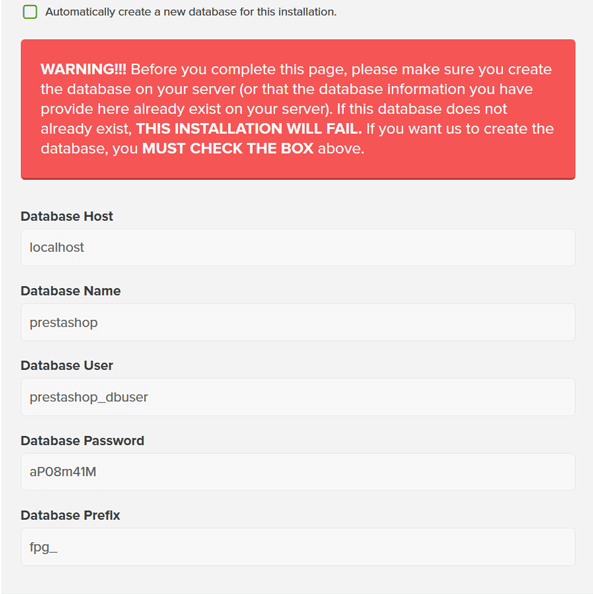 Click the "Install Now" to start the installation.

After installation has completed, it can be managed from the "My Installs" section. Click the "Admin Login" button to access the Back Office. There is an "Uninstall" link to uninstall PrestaShop and an "Advanced Settings" link.

In the "Advanced Settings", there is an "Update Location" option to move the installation if it was manually moved on the server and an "Update Version" option if it was manually upgraded or downgraded on the server.